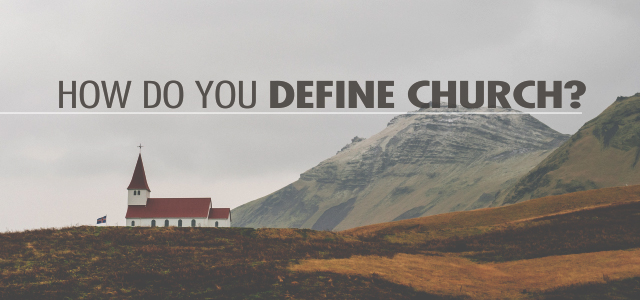 How do you define church? What are Christians and churches known for?
If you ask most people, and many researchers have done this, you will hear things like hateful, angry, hypocritical, anti-gay, mean-spirited. In our current cultural climate it is often associated with mean-spirited, conservative politics.
Yet according to the Bible, none of those things are what Christians and churches should be known for.
I think Romans 12:9-16 holds the answer for what Christians and churches should be known for right now.
Love.
In our culture, love is a word that gets thrown around and has a lot of different ideas. Love is often seen as tolerance or an emotion that drives our lives. We love sunsets, pizza, naps and cats.
But all those ideas give an empty sense to what love truly is.
In the Bible, love is a choice. A mind-set. A clear step someone has taken. Love always costs something. It costs the person giving the love, not receiving the love.
Specifically in Romans 12:9-16, Paul says that love is the mark of a true Christian.
Let love be genuine. Abhor what is evil; hold fast to what is good. Love one another with brotherly affection. Outdo one another in showing honor. Do not be slothful in zeal, be fervent in spirit, serve the Lord. Rejoice in hope, be patient in tribulation, be constant in prayer. Contribute to the needs of the saints and seek to show hospitality. Bless those who persecute you; bless and do not curse them. Rejoice with those who rejoice, weep with those who weep. Live in harmony with one another. Do not be haughty, but associate with the lowly. Never be wise in your own sight.
When people think of churches and Christians, they should think of people who love what is good, who are against all evil. Who show honor to others, regardless of the honor they are shown. Who, instead of gossiping, are patient and take those things to God in prayer.
As we think of the current conversations in our culture on politics and race and see what people post on social media, Christians should be known for blessing others, not cursing them. Instead of asking whether they think someone has a right to weep because of racism, they weep with them. They strive to live in harmony with one another.
As Paul will say in verse 18: If possible, so far as it depends on you, live peaceably with all.
I believe, and I think Paul does too, that love in this way, sacrificial love, would turn the tide of a culture. It would show the world around us what God is truly like. It would make people stop and take notice of the church and Jesus.
As you think of what stands out to you in Romans 12, why do you think the Holy Spirit made that verse stand out? What person do you need to be more loving towards? Are your Facebook posts defined by love or cursing? Is there someone in your life you need to weep with instead of giving advice to or asking if they have the right to weep?
These are hard questions. These are difficult questions, because they push us to think of others instead of ourselves. But they are what we are called to.