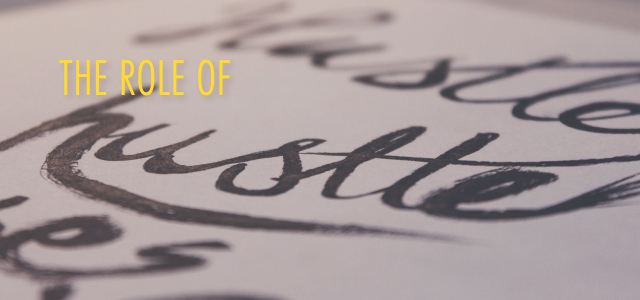 Recently I had a conversation with my leadership coach, and he made the comment, "Josh, Revolution has the ability to grow past 600 in the next five years, but the question is, do you have the capacity for that? Are you willing to do what it takes to make that happen?"
Now, we all know that God is the one who grows a church, but often that church is healthy and growing because of the character, quality and capacity of the lead pastor and leaders.
First, do you have the desire for your church to grow and be healthy? Do you have the desire to see your people become more like Jesus? Many pastors have a desire for a crowd, but that is different. Having a desire to see your people grow in holiness, passion for God and for their neighbor will shape your leadership and preaching.
While desire matters, or I should say rightly placed desire, that alone won't grow a church.
It will take effort, work, time and sacrifice.
This will be seen in the time you put into prayer, sermon prep, personal growth as a leader, what you are willing to sacrifice in terms of comfort or even what you'd like your job to be. Some of that sacrifice comes in the day to day of meeting with people, of shepherding and walking with them. Being willing to be a pastor and not a rock star preacher.
Hustle is a popular word in entrepreneur circles and one that needs to get some airtime in pastoring circles. Not in an effort to burn out, but in an effort to work hard for something that matters.
Mike Myatt, in his book Hacking Leadership: The 11 Gaps Every Business Needs to Close and the Secrets to Closing Them Quickly, says, "The difference between good and great often comes down to discipline."
Are you disciplined in how you spend your time, how you spend your money, what you eat, how much sleep you get? Do you determine who you will spend your time with and who you won't? All of those things determine your leadership capacity. They determine the energy levels you have, the spiritual reserves you have to pull from when leading and pastoring, and the kind of leader you are at home and at work.
When every minute is accounted for and given a name, things get done and less time is wasted.
This doesn't mean you need to be fanatical, but you have 24 hours in a day, a short life ahead of you and a shorter ministry time, so use it wisely. Honor God with it.