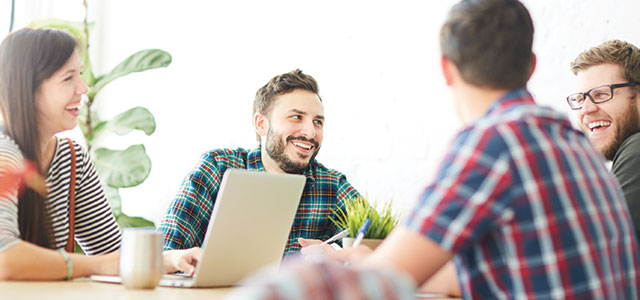 2. Use a  Business Messaging Client Like Slack
Slack or Microsoft Teams is something you should explore right now if you are looking at fostering more collaboration in your context. Instead of relying on unreliable and annoying group texts or email chains, Slack and like-minded programs funnel all your communication into one place. All threads and discussions are searchable if you need to go back and find an important piece of communication.
3. Foster a Better Philosophy on Meetings
We might think, "Meetings foster collaboration," but this is not necessarily the case. Better collaboration will come at less but focused and laser sharp meetings. Come in with a tight agenda and stick with it. Most marathon meetings are less productive than we think.
4. Build a Staff Even if You Are the Only Paid Staff
It is impossible to collaborate by yourself. You need to identify people you can collaborate with and begin building that culture. You cannot do everything by yourself, and every idea you have is not a good one.
This article on collaboration in your church plant originally appeared here.