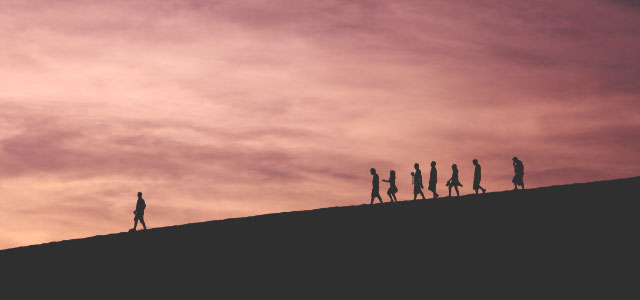 The best church leaders don't simply spend time learning new stuff about the Bible, praying 24-7, discovering new management techniques or understanding organizational theory. They spend time becoming better at the art of leading through relationships. After all, relationships are both the glue and the grease that make work happen.
And before you blow this post off and chalk it up to a bunch of business stuff being applied to church world…think again…this is all rooted in the Bible.
Emotionally intelligent leaders are great at building effective interpersonal relationships with their team. Which is essentially the combination of being simultaneously self-aware and others focused.
But what are some things that these leaders actually do differently?
The Art of Timing
It's a gift to say the right thing at the right time. The Bible puts it this way in Proverbs 15:23, "Everyone enjoys a fitting reply; it is wonderful to say the right thing at the right time!"
Emotionally intelligent leaders are disciplined with their words and craft their words intentionally. Not in a manipulative manner but in a way that serves people well. They don't always say everything they see or feel for that matter. They are wise about giving people what they can handle or need at the time to help them move in the right direction.
Others Focused
Emotionally intelligent leaders are others focused. Both Jesus and the Apostle Paul linked spiritual maturity to living an others-oriented life. Jesus said, "'Love the Lord your God with all your heart and with all your soul and with all your mind.' This is the first and greatest commandment. And the second is like it: 'Love your neighbor as yourself.' All the Law and the Prophets hang on these two commandments."
While Paul put it this way in Philippians 2:3-4, "Do nothing out of selfish ambition or vain conceit. Rather, in humility value others above yourselves, not looking to your own interests but each of you to the interests of the others."
Emotionally intelligent leaders don't focus on themselves, they focus on the team, because they know that the team outperforms the individual every time.
Self-Awareness
The best leaders I've ever been around are quick to take personal responsibility when things go wrong. Instead of looking outward and shifting blame they choose to shoulder the blame themselves. This takes a tremendous amount of confidence and self-awareness. And of course, the enemy of self-awareness is self-deception. Self-deception can be a dangerous thing. It can make you believe more or less about yourself than you should. You can even fool yourself into thinking more or less about others than you should. Emotionally intelligent leaders are sober minded, they know who they are, and they know who they're not, and they do what's best for the team. They are quick to take personal ownership when things go south and give out praise when things go well.
Jeremiah 17-9-10 "The human heart is the most deceitful of all things, and desperately wicked. Who really knows how bad it is? But I, the Lord, search all hearts and examine secret motives. I give all people their due rewards, according to what their actions deserve."
This article originally appeared here.