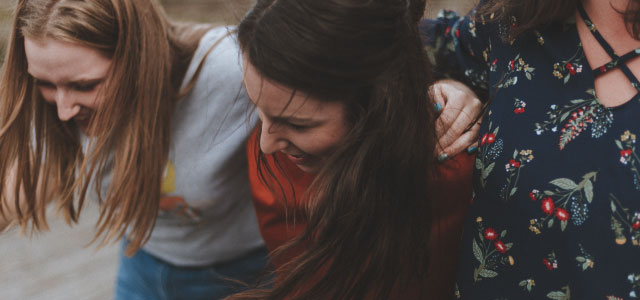 Sharing the Kingdom means communicating God's love in action to our neighbors. To be a healthy church, an evangelistic church, we have to begin by cultivating a culture of outreach. With God's help, this flourishes into healthier neighborhoods, towns and cities. We did the following three things, which we feel any size church could do, to begin to grow our outreach culture.
Share Outward Focused Vision
Before people in any church community start to reach out to their neighbors, they need a vision for serving their town. One of the first things we did when we planted the Vineyard Church in Chippewa Falls was to lay out a clear vision of looking outside of our church walls and ourselves. Our desire was to see our church not just do evangelism but to be evangelistic. This means sharing this vision over and over to those in your church. We did this through sermons and we shared stories of what outreach looked like at the corporate and individual levels. We also encouraged discussion about it in our small groups, and most importantly we started to do service evangelism over and over again in our town.
ALSO: THE GOOD NEWS OUR CULTURE NEEDS
Create Simple "On-Ramps"
Another one of the keys to getting people involved in outreach was providing simple "on-ramps" for people to connect into various opportunities. These on-ramps look like having a way for each person to participate in outreaches with no training or background in evangelistic techniques or skills. For example, our theory was that anyone could hand out a bottle of water, tell the person they were showing God's love in a simple way, and offer prayer. We also do things like buying coffee for others at the local coffee shop and giving away flower seed packets and flowers on Mother's Day. We vary the time and days of the week we do outreach events so that many different people can be involved. We have outreaches during weeknights, on Saturday mornings, and even right after Sunday service as a simple way to get people who attended the worship service involved. The key for creating an outreach culture was giving people many and various opportunities.
Celebrate!
One final thing we did was to celebrate every outreach no matter how the activity went. We do this by sharing outreach stories during our worship service, either in the message or during announcement time as a praise report. We also talk about them in our small groups, youth groups and on social media. We found celebration to be the key aspect for seeing evangelism increase in our church. We don't celebrate only the wins, but the losses as well because what we really want to be celebrating is obedience to Jesus.
By sharing the vision of being an outward focused church, letting people get involved in a variety of ways, and always celebrating their willingness to say yes to Jesus, we've created a culture of outreach in our small towns. My piece of advice is to be consistent and keep trying. Most importantly just "GO" and do something in Jesus' name.