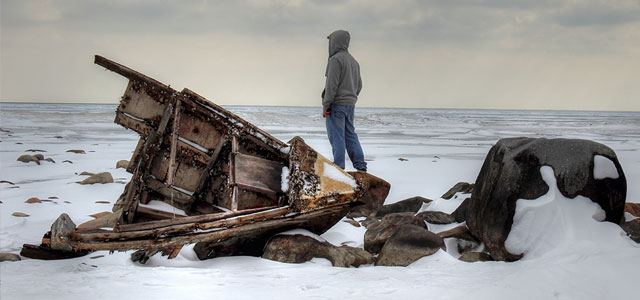 Surviving a storm sometimes looks like an intentional shipwreck. Because losing your ship on a sandbar beats drowning at sea.
When daylight came, they did not recognize the land, but they saw a bay with a sandy beach, where they decided to run the ship aground if they could… [The centurion] ordered those who could swim to jump overboard first and get to land. The rest were to get there on planks or on other pieces of the ship. In this way everyone reached land safely.

Acts 27:39, 43b-44
Everyone who gets on a ship has a destination in mind. No one gets on a ship hoping for a shipwreck. But life being what it is, unpredictable challenges sometimes force us to make hard decisions.
Don't let the dream of your original destination keep you in denial of the storm that may be threatening your life and the lives of your shipmates. There's a difference between perseverance and stubbornness. You can always build another ship. You can always attempt another journey. You can't replace human lives.
Always be willing to let go of this ship. Especially if doing so is the best chance of getting everyone safely to the shore.
This article originally appeared here, and is used by permission.
Rodger Otero is a husband-father-musician-pastor just trying to figure things out as he goes. San Diego is his Motherland, but Chapel Hill is home, where he pastors the Greanleaf Vineyard Church. He mostly my riffs on formation, leadership, and being fully human.