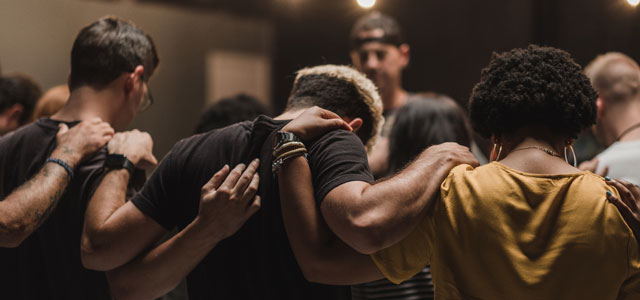 In 1949, Billy Graham visited Altoona, PA. He intended to hold a revival meeting that would see many people come to know Jesus.  It did not go well. In his 1997 memoir, he referred to it as a flop that made him question his call to ministry. The experience was marred by prideful divisions between church leaders from different denominations. I believe this divisive spirit held a tight grip on the city for decades.
When my wife and I moved to Altoona in 2014 to church plant, we knew we wanted to begin to see the churches in our town work together, overcoming this divisive spirit.
Early in my time in Altoona, I met a Wesleyan pastor of another church in town named Richard. We became friends and from the beginning of our relationship, we both believed the best way to see those who are furthest from Jesus come to know him is to demonstrate the unity Jesus prays for in John 17.
"I pray also for those who will believe in me through their message, that all of them may be one, Father, just as you are in me and I am in you. May they also be in us so that the world may believe that you have sent me." John 17:20-21
We've been trying to live out that idea for years, doing everything we could think of to make unity in our city happen. Nothing we did ever seemed to have staying power over that divisive spirit.
It turns out that unity is a really difficult to attain unless God does it.
As Richard and I were halfway through a joint sermon series in our two churches, he said to me, "We need to figure out how to get the leaders of the city's churches to pray together."
Bingo.