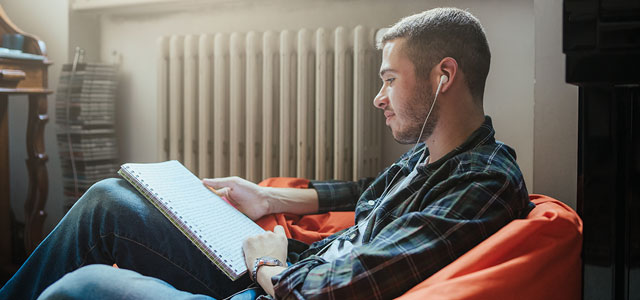 Helping people become disciples of Jesus is what God has created the church to do. As we think about how to accomplish this, Jesus is our best model to follow. We've often said that discipleship is best accomplished face-to-face and life-on-life. Yet, in our current culture we have so many helpful digital tools for spiritual growth. We've often said that discipleship is best accomplished face-to-face and life-on-life. Yet, in our current culture we have so many helpful digital tools for spiritual growth.
Here are a few of the ways Vineyard pastors are putting these tools to use:
Digital Tools for Spiritual Growth: Flipped Sanctuary
Sharon McCarter, Maryville Vineyard Church
Flipped Sanctuary is a great interactive church experience. You ask your community to listen to the podcast of your sermon before coming to a gathering. They prepare by asking God to highlight things or even questions that they might have. If they had questions, we asked that they would text their questions before the service began.
Once we gathered, we would worship and then we give a quick re-cap of the sermon.  After the recap, we answered the text questions and gave space for people to come forward and share something the Lord has put on their hearts or a testimony of something that God had done that past week.
It was incredible to hear all of the God-stories and those things really served to build-up the faith of everyone who was there. People came more prepared, more expectant, and had more time to just be in God's presence and "do the stuff". We saw many healings in these services which we was an incredible blessing!
The Flipped Classroom model was refreshing and faith-building and for that we are grateful for it. For us, it was a very fruitful season. It created fruit that will bear fruit that will bear fruit that will last. It was a great training ground for many of our leaders who are now taking what they learned and are using those tools in their small groups and during our Sunday services again.

Digital Tools for Spiritual Growth:
Leadership Zoom Meetings – Mike and Sherri Harder, Des Moines Vineyard Church

We started doing Residency+ with Multiply Vineyard to intentionally invest in leaders at our church. We were inspired, encouraged, and equipped through the webinars that are a part of the program. As pastors, we wanted our other leaders and volunteers in the church to experience the same type of training.
To do this, we set up a time after we knew little kids would be in bed and the work day would be done for most people to meet in an online Zoom room. At these meetings, we did a daily check in by sharing highs and lows, showed one of Vineyard Resources' Discipleship Series videos, and shared and prayed together at the end. We started a rhythm and did them the first Thursday of the month.
For us, honoring folks busy lives with kids and work, yet calling them to something more is a win/win. We are better together. So face time together as a leadership team and prayer time is transforming.
We found that technology can be used for good and that small investments like this in your people bring big rewards in the kingdom.

Digital Tools for Spiritual Growth:
Online Leadership Development Courses – Brian Brinkert, Duluth Vineyard Church

One of the tools we use for leadership development at the Duluth Vineyard is a 5 week training class we call Leadership Basics: The Character Of A Leader. This class is unique in two primary ways. This class focused on character, looking deeply at the Biblical foundations for leaders and the format maximizes how people learn and teaches practical leadership skills.
After an introductory session, participants work through 20 short video lessons on their own (5 per week). Each participant is assigned 1 of those 5 lessons as a primary focus. At the next session, they are grouped with others that were assigned the remaining 4 lessons. In their group, the participants take turns facilitating short discussions on their assigned topics for the week.
We have seen this simple, but powerful approach to leadership training help us achieve some key goals. These emerging leaders absorb the material much more deeply than in traditional training formats. This is particularly important with these foundational topics about character.
Facilitating a discussion each week also gives the participants valuable practice leading. We've seen people who have never led in these ways gain tremendous confidence in just a few weeks. Plus, people make new friends and find real joy in sharing their lives with others. As a pastoral staff, we love this format. It's low prep, but with great results.
There are plenty of creative ways to make and train disciples. As you begin to develop the skills needed to church plant, these are just some of the tools that could help you build a leadership team, get comfortable teaching, or help you plan a structure of discipleship for the people you're leading.
This article originally appeared here, and is used by permission.