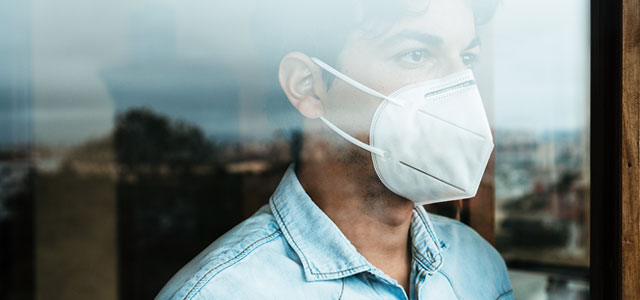 1. Jesus is present with me.
King David, who had known both great success as well as great failure, pain, and loss, wrote the 139th Psalm, and right in the middle of it, he deals with his attempts to find a place where God is not present.
Where can I go from your Spirit? Where can I flee from your presence? If I go up to the heavens, you are there; if I make my bed in the depths, you are there.If I rise on the wings of the dawn, if I settle on the far side of the sea, even there your hand will guide me, your right hand will hold me fast. If I say, "Surely the darkness will hide me and the light become night around me," even the darkness will not be dark to you; the night will shine like the day, for darkness is as light to you.

— Psalm 139:7–12 NIV
Jesus told his church, "I am with you until the end of the eternities." (Matthew 28:20)
When everybody is mad at you, Jesus stands beside you.
When you feel invisible to the whole world, Jesus never overlooks you.
When you're sick, even to the point of dying, in a hospital bed all alone because of Covid-19 precautions, Jesus is in the room, always.
His presence is an unchanging reality. Sometimes I feel his presence. Sometimes I hear him speaking to my spirit. But even when I don't feel him or hear him, I know he's there by both revelation and past experience.
And the second way Jesus gets me through to surviving well . . . 
2. Jesus is patient with me.
Honestly, if Jesus were always present but also impatient, I think I might be miserable. Because I mess up a lot!
But I know that he's patient. What the Bible reveals about Jesus is one who interacts with sinners on the basis of grace.
Nathanael, who didn't think anything good could come out of Nazareth.
Zacchaeus the tax collector who cheated everyone around him.
The woman at the well, a Samaritan with five failed marriages.
The woman caught in the very act of adultery.
Peter after his denial of being Jesus' disciple and friend.
Paul, who tried to snuff the church out of existence.
And me. And you.
Jesus is God, come in the flesh to save humanity. And God is far more patient than we could ever deserve. As God revealed himself to Moses…
The LORD is slow to anger, abounding in love and forgiving sin and rebellion. Yet he does not leave the guilty unpunished; he punishes the children for the sin of the parents to the third and fourth generation.

— Numbers 14:18 NIV
You may feel that you have nothing else left to hang onto, but if you can hang onto these two truths, you CAN get through anything!
You can survive well, knowing that Jesus is present and Jesus is patient.
This article on surviving well originally appeared here, and is used by permission.