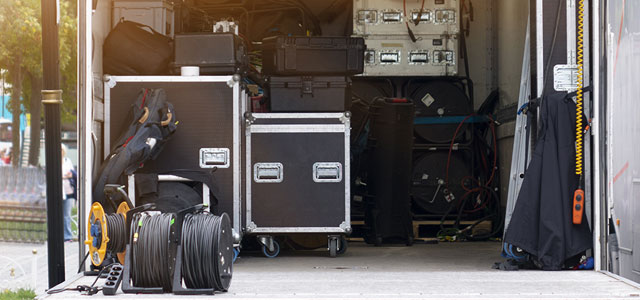 Recently I came across a website offering portable church packages. At first, I thought it was a great idea until I saw the price tag they were charging for their so-called mobile church "packages." I thought to myself, "There has to be a better way."
Moreover, there is. I took my years of church planting experience and my years of knowing what it takes to provide a church service and came up with a DIY or "do it yourself" guide to portable mobile church equipment.
It doesn't have to cost you 25 grand or more to put together a mobile church setup. (That is what one company was charging for their smallest system.) It just takes knowing what equipment you need and where to get it.
I have made this easy for you. I am going to give you a complete list and provide you with all the links you need to purchase the equipment you need from Amazon and have it shipped right to your doorstep. In a matter of a week or two at the most, sometimes sooner, you can have all the ingredients necessary to have a complete portable church ready to go.
My Experience With Church Planting
I have planted two churches in my life. I have also resurrected a 3rd church that was a replant. Never in my life have I had 25 thousand dollars to dole out to someone just for equipment.
In my first church, we were given a 12,000 dollar budget for the first year. This included rent, utilities, and whatever else we might need. That doesn't come close to what these portable church providers want for their so-called packages.
My second church was started with 3,000 dollars. Yes, just 3,000 dollars. So let me share with you a little of my expertise on church planting and equipping your church plant or campus church. Hopefully, you will find that my advice helps you be a good steward of the finances God has given you for your church.
Mobile Church Solutions
Professional Portable Church Packages
Listen, if you have a large budget and somebody is financing you up to the hilt, then you might want to consider those professional portable church packages. It is effortless and you don't have to think about it. You get the trailer, stage, sound system, and all the other components needed in a mobile church package. However, you do so at a price.