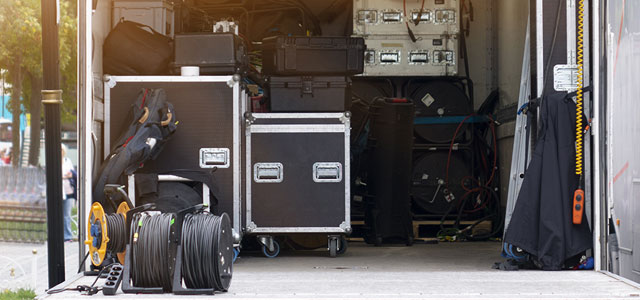 I am not recommending the cheapest ones. I am recommending reliable ones at a decent price by manufacturers that I have come to trust over the years. Don't expect top-notch professional sound like you would find at a mega-church. You will get good sound at a decent price out of these systems.
Mobile PA System Packages
The Fender Passport
Fender Passport Conference Portable PA System
All-in-one PA system with five-channel powered mixer and full-range speaker
175 watts
Nine inputs (three XLR, five 1/4″, one 1/8″ stereo)
International voltage operation (100- 120-volt/220- 240-volt)
1/8″ stereo line output with level control
(If you buy from Amazon, we earn a very small commission at no charge to you.)
The Fender Passport is a small all in one PA system. It has five channels which are good for a couple of vocals, a guitar and a keyboard. That is not a lot, but when you are first starting out, that is all you need. It comes with the speakers, mixer, speaker stands and a couple of cables.
Fender is a great brand name with a good reputation. There will come a time, Lord willing, that you will grow out of this system but if you have to start with a small budget, you should be well served by this portable sound system.
The Peavey Escort 5000 Portable PA System
Peavey Escort 5000 Portable PA System
500 Watts (250 x2)
Two-way speaker system with 10 woofer
8 channels
Custom rubberized knobs
7 combination XLR 1/4 inputs
For just a little bit more you can upgrade to 8 channels with the Peavey portable PA system. It has seven mic/instrument inputs and 1 line input. It has a rugged wheeled carrying case, speaker stands, speakers, and mixer.