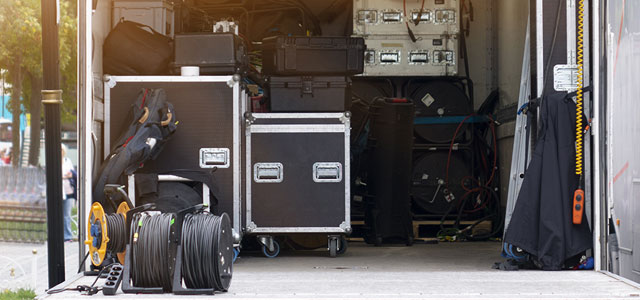 Founded in 1965, Peavey is one of the world's largest manufacturers and suppliers of musical instruments and professional sound equipment.
The Mackie Thump15 1000W 15″ Powered Loudspeakers
Mackie THUMP15 Thump Series 15-Inch Powered Loudspeaker
Brand: Mackie
Product Code: THUMP15
1,000 watts of high-output power in a portable package
15″ low-frequency driver and 1.4″ titanium dome compression driver
Integrated precision crossover and transducer time-alignment deliver outstanding sound quality
If you buy from Amazon, we earn a very small commission at no charge to you.
Mackie is well known for making quality sound products at a reasonable price. We have a Mackie mixer at my church. It is a great mixer with lots of features. The Mackie speakers will give you 1,000 watts of power for your portable church. You could fill a small arena with sound with that much power.
This system not only includes the powered speakers but comes with speaker stands as well.
Digital Snake
If you want to go mostly wireless but still want to have some instruments plugged in, then you might consider a digital snake like the Behringer S16. What a digital mixer does is eliminate all the cables going to and from the stage to the soundboard and replaces them with 1 Cat 5 cable. You plug in your instruments and mics into the digital snake, and it sends all the signals to the soundboard and all the signals from the soundboard back to the digital snake.
This primarily works well if you are using a digital mixer, but will work with an analog soundboard as well.
Other Wireless Options
To complete your wireless portable church set up, you may also want to invest in some wireless instrument transmitters. These can be used to send signals from your guitars and keyboards to the soundboard and used to carry the mixed signal from the mixer to your powered speakers.
You might also consider these options.