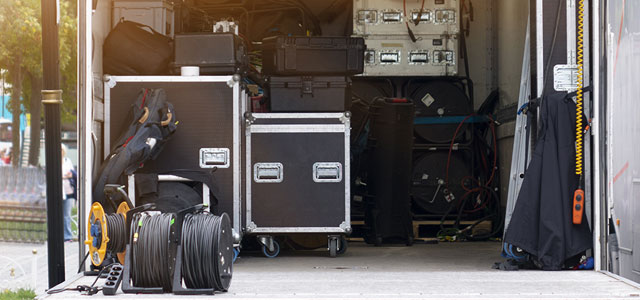 Portable Church Cases
Finally, you will want to protect your equipment in a robust audio rack mount and case. This way your sound equipment is not left out and unprotected. It also makes for much better packing and unpacking experience. All the stuff fits in cases.
Portable Multimedia Systems For Church
Sound equipment is only one aspect of putting together a mobile church package. The next step is to decide what type of multimedia ministry you are going to provide for your congregation. Here are a few questions to ask yourself before you start putting your video equipment together.
Are you going to project the words to the songs on a screen or monitor?
Are you going to make video announcements?
Will you be live streaming your services?
Depending on how you answered these questions, you will need one or more of the equipment I am going to talk about below.
Multimedia Computers
You are going to need at least one computer. For a portable church project, I recommend a laptop. It is smaller and more straightforward to set up. Again, it is all about simplicity and time.