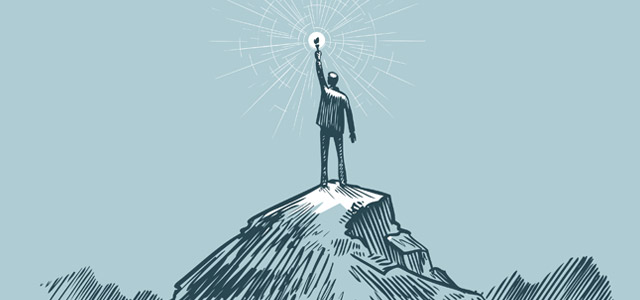 John's gospel is famous for the encounter between Jesus and Nicodemus. It also contains an important lesson for every church planter who is concerned with what happens after people turn to Christ. Jesus told Nicodemus that the born again experience was necessary to see the Kingdom of God (John 3:3). A more literal rendering of the phrase "born again" is actually born from above. Jesus said, "You must be born from above." Nicodemus understood Jesus' meaning in terms of a second birth, as the context shows, but the author of the fourth gospel, under the inspiration of the Holy Spirit chose his words carefully: while affirming the need for a spiritual rebirth, the passage also point to the source of that birth—it comes from above. It comes from heaven. Woe unto any church planter who tries to talk people into "conversion."
Jesus, whom the scripture describes as "the firstborn among many," opened the womb of heaven. Now everyone who is born from above has the life-giving Spirit of Jesus. The nature and the power of the resurrection dwell in each new child of God. This is no mere formality: the reality is that because the womb of heaven has been opened by Jesus each believer has the potential to receive the blessings of heaven, in the here and now. Those who are born from above carry heaven's DNA with them here on earth.
As church planters, if our view of the new birth in Jesus Christ is limited to going to heaven when we die, then the power of being born again is only effective when we die. If, however, we understand our new birth as being born from above, it means that heaven is breaking into earth as soon as we turn to Jesus. The presence of the Holy Spirit and the resurrection power of the Spirit are available to each new child of God right away. Here's a question for every church planter: is heaven breaking into your world?
This article originally appeared here, and is used by permission.