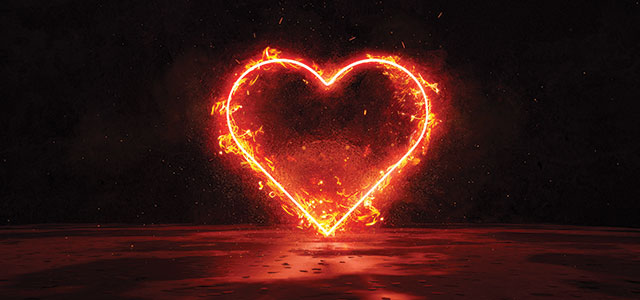 A burning heart is not in itself a clear indication of calling. To bake that cake you need a lot more ingredients than just heat.
Innate gifts and learned skills. Perseverance and grit. Passion and patience. Love and compassion for others. Love and compassion for yourself. Humility and experience. Trial and error. Risk and planning. People who will give you their thumbs up and lay their hands on you in blessing.
A burning heart may indicate something that excites your imagination, but that doesn't automatically translate into reality.
Yet a burning heart is crucial, make no mistake. Without that flame, there will forever be just raw cake batter. Keep that fire burning as consistently as you can for the long haul while you stay busy with the hands-on, real-world business of turning your dreams into goals.