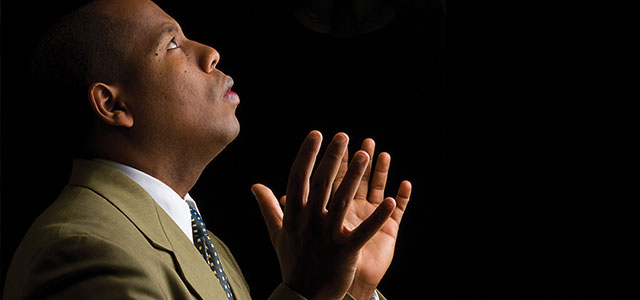 Saul was so desperate to know what God wanted him to do that he missed God completely. He wasn't interested in knowing God. He only wanted God's protection from the Philistines to preserve himself. So he resorted to tactics he knew to be sinful, because God's will had replaced God.
Like Saul, a lot of Christians today make an idol of finding out God's will. They may not actively visit fortune tellers or pray to demons to do it—though New Age spiritual practices like this are on the rise, even in churches. More likely, they put all of their energy into knowing God's will instead of knowing God himself. They'll use Scripture verses for encouragement and peace of mind, or to seek God's will, but they'll never read the Bible to know for themselves what God truly wants for their lives.
These people are religious, but like Saul, they're only using God for what they think they can get from him—some kind of guarantee against failure in the future.
But the truth is that God never promises that following him will keep us from failing. Rather, he tells us that in all things—success or failure—he will sustain and be enough for us, and he will use our lives to bring glory to him.
Should we seek God's will? One hundred percent, yes. We should even be active in it, praying for guidance and provision wherever God sends us. But we should do so knowing that our lives aren't given to us for the purpose of success; they're given to us to be used by God for his purposes.
This article about the desire to seek God's will originally appeared here, and is used by permission.