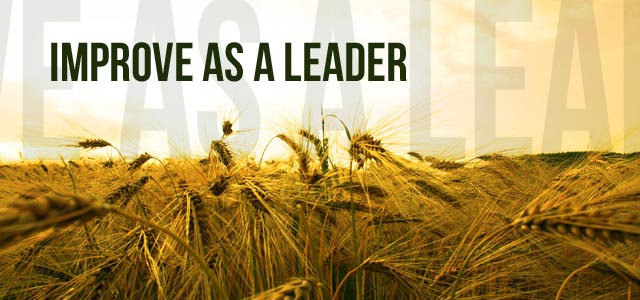 Being a leader requires a certain level of accountability, time in the Word and advice from other successful leaders. Here, Ron Edmondson lays out his top 10 tips on improving as a leader:
_____________________________________________________________________________________________________________________________________________
1. Read the Bible.
The Bible is a tremendous resource for leadership development. Jesus is the Master Leader. And there are plenty of other examples of men and women who, unlike Jesus, were sinful people like you and me. Of course, for me it's THE source of my foundation, but even if you aren't a follower of Christ, you can learn from the leaders in Scripture. The Bible doesn't shy away from the flaws within every leader either, so you can learn from people who recover from failure.
2. Read a leadership book.
There are many good leadership books to choose from, but if you aren't sure where to start, choose a John Maxwell book. Any of them. Safe choice every time.
3. Find a mentor.
The best mentors in my life have been people I admire whom I have invited to speak into my life. This has included pastors, business leaders and politicians. I look for character first and then competency in an area in which I want to grow personally. (And, yes, there are politicians who qualify.)
4. Go to lunch with fellow leaders.
I usually have two or three different groups of leaders I meet with periodically. These are peers. They are at similar places in their career of leadership. Some pastors. Some not. We learn from each other.
5. Join a civic club.
I am not in one, but have attended and spoken to them many times. It's a great option to put you with other leaders in the community. I have, however, always been active in the community. Most communities have formal leadership programs, often through the chamber of commerce. Ask around. There are leadership principles nearby if we are intentional to seek them.