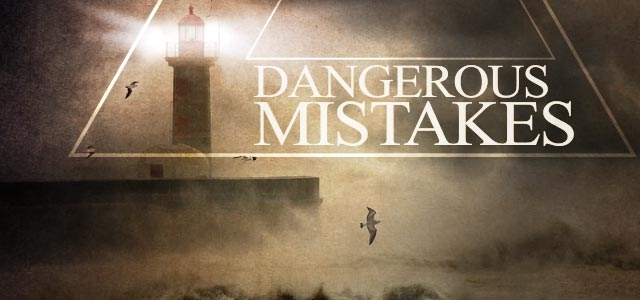 5. Hiring or keeping the wrong people.
Nothing can derail a fast-growing organization like hiring (or keeping) the wrong people can. Sometimes the staff that got you where you are won't be the staff who will get you to the next level. I've seen fast-growing organizations keep a staff member in a role where they were clearly in over their heads, simply because they had no one else to do it and weren't willing to risk that person's feelings to move them to a place where they could be more successful. They'd been a part of the organization since the beginning.
Fast-growing organizations can also have a kind of institutional arrogance where they think no one else could ever "get them," so they tend to want to hire only from within. While raising up new leaders from within is a great plan, when your organization is growing rapidly or when it has grown beyond the current team's capacity to lead it, it's critical to go outside the organization and find someone who has the skills and experience needed to help the organization continue to grow in a healthy way.
6. Not saying no to good things so that you can focus on what you and your organization do best.
As your ministry or organization multiplies, so will opportunities for you to lose focus. You may be asked to speak at conferences or write a book. New ventures will constantly present themselves that promise to expand your reach even further. These all may be very good things, but if they distract you from your compelling vision and mission, it would be wise to say "no." As your organization grows, the leaner you need to be. If you don't already have one, gather a group of trusted advisors (whether elders, board or trusted friends) who are committed to helping you stay on mission, to help you sift through opportunities and focus on what you do best.
7. Failing to guard your heart.
Many gifted leaders of fast-growing organizations can experience burnout or moral failure if they don't take this verse seriously: "Above all else, guard your heart, for everything you do flows from it" (Proverbs 4:23). Leading takes a toll on us, especially when our organization is growing quickly. It's easy to let down our guard or lower important moral or ethical boundaries if we're working ourselves to exhaustion just to keep up the pace. It's easy to fall in love with growth itself—the pace, the adrenaline, the accolades or the material benefits of growth—and lose sight of why we are doing it in the first place. It's a subtle but effective temptation that can and will derail you and your organization.
Leaders, as you make decisions for your church, ministry or organization, strive to focus on not just the immediate growth but what is best for long-term sustainable health. Trust me, you'll be glad you did.
What are other mistakes leaders of fast-growing organizations sometimes make, and how can you avoid them?