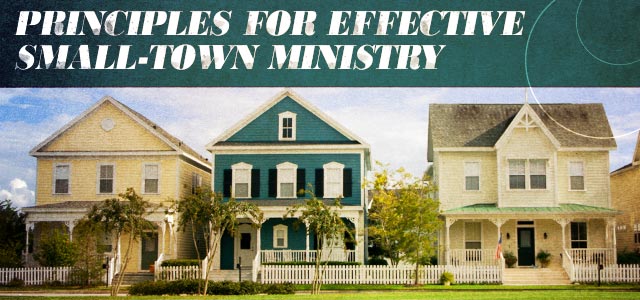 4. Hang out with non-Christians. Yes, I realize this isn't simply a "small town" principle but applies to all Christians everywhere. However, in small towns it is pretty easy to do because small towns are generally more relationally driven than larger city centers. Why not invite your neighbors over for dinner? Or hold a neighborhood event? If you do, people will come.
This coming fall, my wife and I are planning on hosting the first annual Thorp Chili Contest at our house. We're going to invite all of our neighbors to our house and have tables set up in the yard where people can both bring chili and taste chili. And what's really cool is that one of my neighbors is going to help us do this. This is a great place to meet people and develop relationships.
5. Take advantage of the small town by walking. Over eight years ago, I moved to a rural community after living in several large city centers (San Diego, San Francisco, Minneapolis). It was, quite frankly, a night-and-day difference. After two weeks of living in a city with a population of 1,500, my wife and I realized that there was nothing to do after 7 p.m. because almost everything was shut down … literally.
So my wife and I went on walks. It was nice being able to walk around a quiet town without having to worry about getting robbed. The only thing we had to worry about wasn't being hit by cars but horse and buggies (we live in a large Mennonite community). Life was really slooowwwww … so we walked. And as we walked around the town, we began to meet people. The more that we walked regularly, the more that we saw those same people and met new people.
If you live in a small town, you'd be wise to hang up the car keys and purchase a pair of walking shoes. Not only can you pray for the community when you are walking, but you can meet a lot of people. Plus, it's a great way to stay healthy and hang out with other people too.
What principles would you add?