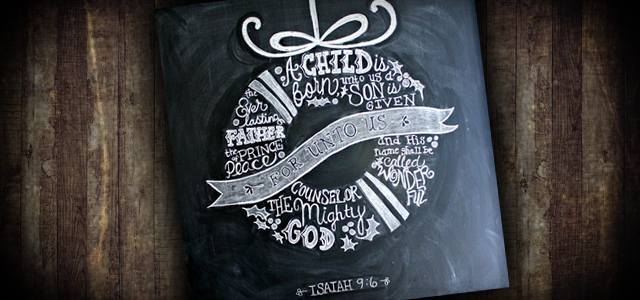 For to us a child is born,
to us a son is given,
and the government will be on his shoulders.
And he will be called
Wonderful Counselor, Mighty God,
Everlasting Father, Prince of Peace.
– Isaiah 9:6
As a church planter myself, I know how exhaustive the never-ending to-do lists can be: There's always another leadership training to plan, an outreach event to coordinate, a sermon to preach, a neighbor to serve, more folding chairs to set up, and—please—don't forget about your family!
Friends, on this Christmas day, may you rediscover the wonder of our King who drew near to us—the Son of God who set aside heavenly majesty for a dusty manger to save and redeem the world he so loves.
May the words of Isaiah 9:2 become true of you and your church plant as you share Christ's love: "The people walking in darkness have seen a great light; on those living in the land of deep darkness a light has dawned."
The original artwork featured above is from Kelly Rinzema at the Lily Pad Cottage and is used by permission. Share this visual Bible verse on Instagram, Facebook. or your favorite social media stream to celebrate this Christmas and encourage your communities: