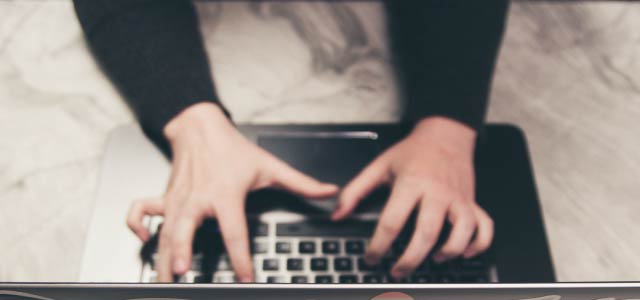 Most pastors and leaders count on email to communicate. We can't make a call or schedule a meeting each time we need to tell a fellow staffer or leader something. I send scores of emails and receive upwards of 100 each day. I don't know what I'd do without it. But sometimes email has not served me well. I've learned many lessons from angry emails, sometimes my very own.
Several years ago I began an email conversation with one of our pastors who lead our missions efforts. We had begun serving overseas in Nicaragua and it had captured the hearts of many in the church. I'd been there four times and looked forward to many more trips, especially to train pastors in leadership.
We had just begun planning for one coming up and one of the first steps was to create a budget. A church member who serves as the lay leader of our mission team crafted a first draft budget which came out a bit too high. In my mind, it was a first step: get a draft budget first and then begin to adjust the cost to to fit within our available funds.
Well, the pastor in charge saw the budget (copied via email) and sent me an email that this surprised him. I assumed that serving the pastors surprised him. I sent a quick email back (in frustration) that I was surprised he was surprised because I had been clear about my desire to server the pastors. He then sent me an emotional email and after a couple more emails back and forth, we were ready to declare war on each other. We both thought, "What is wrong with this guy?"
The next day we talked by phone and realized that each of us had totally misunderstood each other. It was the proverbial Mars versus Venus issue. He assumed one thing and I assumed another. We were able to resolve what could have been a severe blow to our relationship in a short phone conversation.
Here are some lessons I learned plus a few more about using email.
Never send a first draft email you've written in anger. Set it aside and re-write it, several times, removing emotion laden language.
If an email exchange begins to escalate in tone, stop and call or meet the person.
Realize that the human mind will usually assume the worst-cast scenario when an email is misread.
UNLESS YOU WANT YOUR EMAIL TO SHOUT, DON'T USE ALL CAPS OR USE !!!!!!!!
Keep emails short. Think about it. When you get an email that goes off the page, are you inclined to read it?
What suggestions would you offer about minimizing emotions in emails?