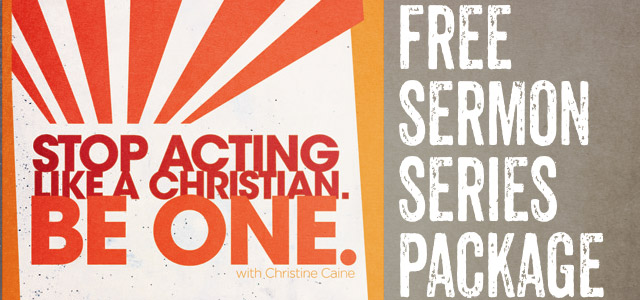 From Open.Church, "Start doing the right things and stop doing the wrong things,"that's what it means to follow Jesus, right? Or what if we have it all turned around? Special guest Christine Caine shares the freedom and passion that comes from a genuine relationship with God. Join us for our next series as we learn to Stop Acting Like a Christian and Be One. "
This sermon series package includes:
Bulletin Graphics
Banner Graphics
Loop Video
Mailer Graphics
Promo Video
Message Video
Resource provided by Open Resources

Download Instructions: To download these resources, log into your free Open Resources account. Once you've logged in, you can download these resources.