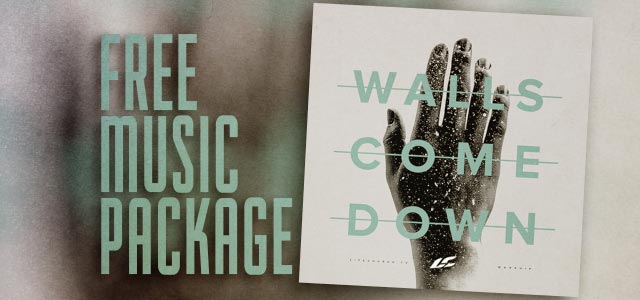 From Open.Church: "'Walls Come Down' is a LifeChurch.tv original, so we're able to offer every element of it to you for free. You'll find the complete song and all the chords, instrumentals and stems you need to play the song in your own services."
This sermon series package includes:
Chord Chart
Lyric Sheet
Audio Files

Background Vocals
Bass
Drums
Guitar
Keys
Lead Vocals
Resource provided by Open Resources

Download Instructions: To download these resources, log into your free Open Resources account. Once you've logged in, you can download these resources.