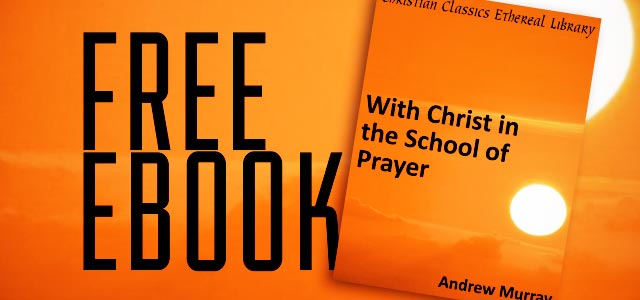 From Andrew Hanson: "The power of intercessory prayer is a great gift from God. God listens to those he loves, and works all things for their good. Murray, in his classic work With Christ in the School of Prayer, calls the church to exercise that powerful gift. Murray skillfully describes the role of the Holy Spirit within the church and exhorts Christians to use the blessings God has given us. This book is a guide to living a life as a temple of the Holy Spirit."
Available formats include:
Read Online
Read on Mobile Device
Download
Listen
Resource provided by Christian Classics Ethereal Library.