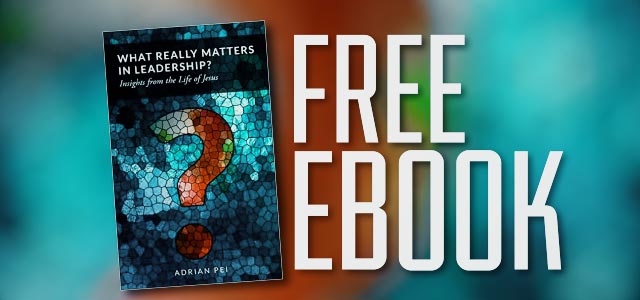 From Adrian Pei: "What Really Matters in Leadership? Insights From the Life of Jesus"
Learn from a leader whom billions of people have followed, who lived out 11 principles that are only being confirmed by today's leadership studies. Become a better leader in your home, workplace or ministry!
Resource provided by Adrian Pei

Download Instructions: To download these resources, just enter your name as well as your email address and a link will be sent to you.