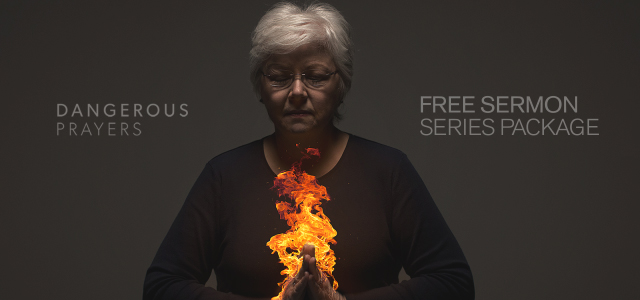 From LifeChurch.tv:
Believe your big risks will be rewarded. Believe what you ask for is possible. If you're ready to see a spark in your life, pray boldly. Pray daringly. Pray with fire. And remember God's listening to your Dangerous Prayers. This three-week series teaches us to pray bold prayers. Find all the promotional materials, art, sermon notes and message videos below.
• Artwork
• Banner Graphics
• Bulletin Inside
• Countdown Video
• Facebook Cover
Resource provided by Open.church

Download Instructions: To download these resources, log into your free Open.church account. Once you've logged in, you can download these resources.