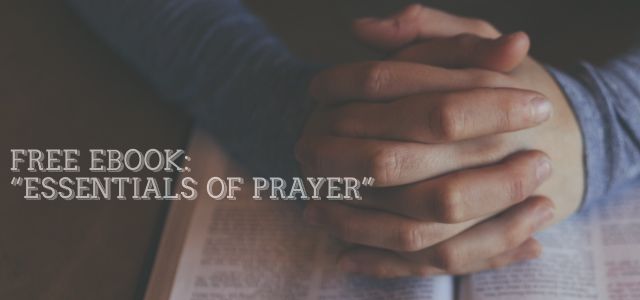 Download this free eBook from Christian Classics Ethereal Library, "The Essentials of Prayer" by E.M. Bounds.
"Edward Bounds, an American lawyer and pastor, wrote nine books in his lifetime, seven of which were about prayer. Known as a veritable powerhouse of spiritual maturity, Bounds has affected the prayer lives of thousands of people. This volume, Essentials of Prayer, focuses on the proper mindset believers must attain in order to have the best prayer life. He reminds readers that one must have a humble heart and undivided allegiance to God in order to pray effectively. He also believes strongly that prayer is available to all people—even those who only come in times of trouble. His advice is intended for both personal and corporate prayer, and is a great help for serious meditation."
Resource provided by Christian Classics Ethereal Library.
Download Instructions: To download this resource, click Available formats.