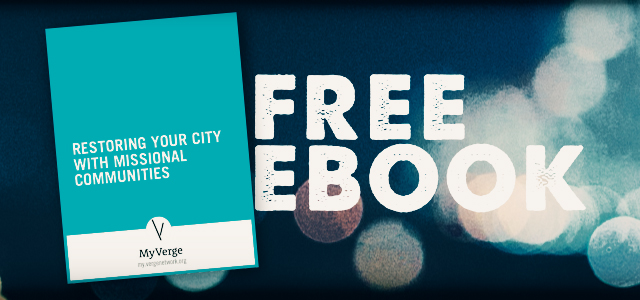 Download this free eBook from Verge Network: "Restoring Your City with Missional Communities."
From Verge: "Inside Restoring Your City With Missional Communities, leading thinkers and practitioners will simplify the "why" and "how" of reaching your neighborhoods and communities with missional communities.
In this free, 59-page eBook you will learn:
Why your city needs missional communities
What is a missional community?
Top 3 missional community misconceptions
Cultivating a missional community vision
How to customize missional communities for your context
7 practical tips for missional communities in the suburbs
…and much, much more!
Resource provided by Verge Network
Download Instructions: To download this resource, login or sign up for a free membership.