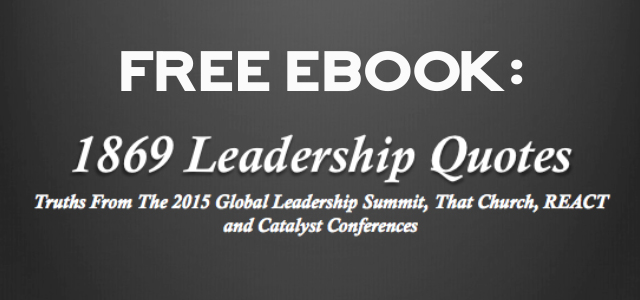 From Brian Dodd:
"We are living in a Golden Age of Christian leadership in terms of insights and content delivery. Pastors and Christian leaders today have access to more great leadership minds than anytime in history. It is because of this I am excited to announce my new Free Ebook, 1869 Leadership Quotes: Timeless Truths From 2015 Global Leadership Summit, That Church, REACT and Catalyst Conferences."
Resource provided by Brian Dodd

Download Instructions: To download these resources, Click HERE or the image above on Brian's website to subscribe to this site and receive your complimentary copy.