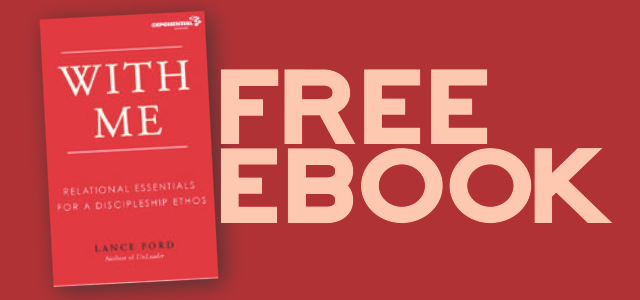 Free eBook
Download this eBook, With Me: Relational Essentials for a Discipleship Ethos, by Lance Ford.
From Exponential: "Character and wisdom are shaped in the mentoring relationships of a "with me" culture. And relationships at this level do not just happen. They are on-purpose relationships whereby skills, resources, knowledge and experience are transferred and exchanged on a relational journey. No less than four types of mentoring relationships come into play in disciple-making cultures."
Resource provided by Exponential.
Download Instructions: To download this resource, click on "Free eBook" and then on the appropriate Download button (e.g., ePub, Kindle, or PDF).