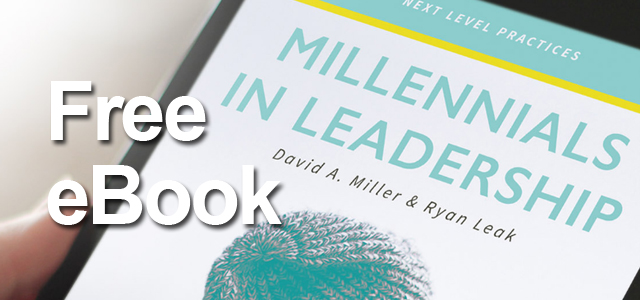 Free eBook
Download this eBook, Millennials in Leadership, by Miller & Leak.
From Slingshot: "Millennials are the largest generation in human history, numbering 78 million in the United States alone. There has never been a more important generation of young leaders for the local church to learn from, yet few churches are successfully reaching, sustaining and developing Millennials leaders. David Miller and Ryan Leak are Millennial leaders with insight, experience and wisdom on this critical generation. In this short and practical eBook they will help you answer questions like:
What are Millennials looking for in their local church?
How can the local church better retain Millennial leaders?
What can Millennials do to develop and mature their leadership?
What does the future hold as this generation of leaders grow in authority and influence?"
Resource provided by Slingshot.
Download Instructions: To download this resource, fill out the form on the website to receive your digital copy.