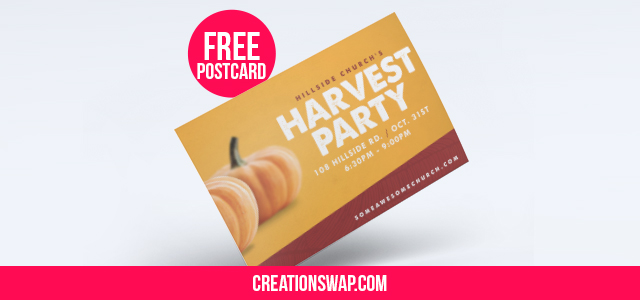 Free Ministry Graphic
Download this free ministry graphic, Harvest Party.
This is a simple postcard or flier for a harvest part or anything relating to the October/November month. It is very Autumn-ish in theme and I hope everyone enjoys it.
Resource provided by CreationSwap.
Download Instructions: To download this resource, click on "which format" and then on Download button.