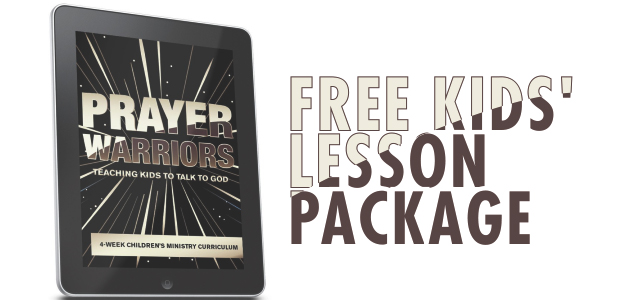 Download the first lesson of our Prayer Warriors 4-Week Children's Ministry Curriculum for free.
This Lesson Includes:
• Memory Verse
• Skit
• Object Lesson or Kids Sermon
• Large Group Lesson Outline
• Large Group Game
• Small Group Discussion Questions
• Make It Stick! Parent Sheet
• More!
Resource provided by Children's Ministry Deals

Download Instructions: To download this resource, click add to cart.