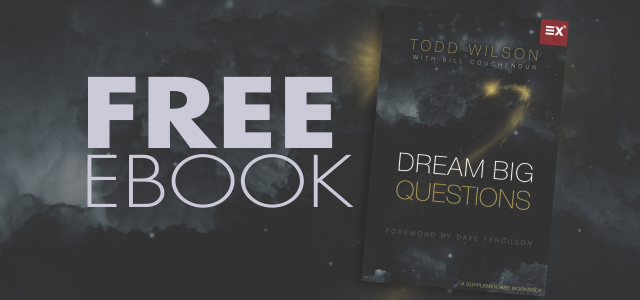 Free eBook
Download this free eBook from the Exponential Resource Series, Dream Big Questions, by Wilson and Couchenour.
From Exponential: "Sometimes asking questions leads us to greater things than just the answers. In the asking, we learn more deeply who we are—what drives us and keeps us going, what scares us, etc. The new Dream Big Questions—a supplemental workbook to Dream Big, Plan Smart—offers hundreds of relevant questions that help you and your team dream big for Kingdom multiplication and take steps to move forward."
Resource provided by Exponential

Download Instructions: Follow the directions at the download site to download this resource.