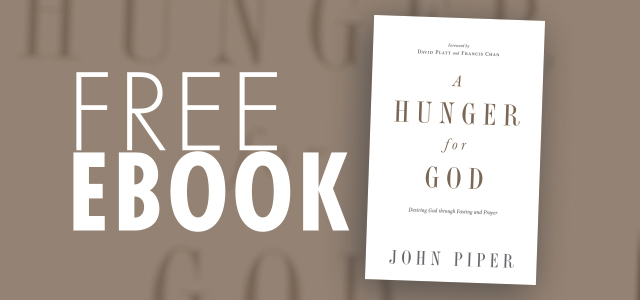 There is an appetite for God. And it can be awakened. I invite you to turn from the dulling effects of food and the dangers of idolatry, and to say with some simple fast: "This much, O God, I want you."
Our appetites dictate the direction of our lives—whether it be the cravings of our stomachs, the passionate desire for possessions or power, or the longings of our spirits for God. But for the Christian, the hunger for anything besides God can be an arch-enemy. While our hunger for God—and him alone—is the only thing that will bring victory.
Resource provided by Desiring God

Download Instructions: Follow the on-screen directions at the and click download.