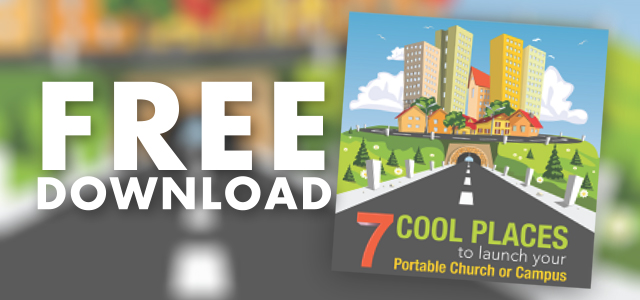 Free infograph
From Portable Church, "Your ministry isn't about your building. We get that. If God has called you to serve in your community, that may not necessarily include the traditional pews and steeple.
We've helped churches launch in some of the most unusual places you can imagine. For a list of some of the more unique buildings we've helped churches launch within, check out our free infographic 7 Cool Places to Launch Your Church or Campus."
Resource provided by Portable Church Industries
Download Instructions: To download this resource, fill in the requested info then download graphic.