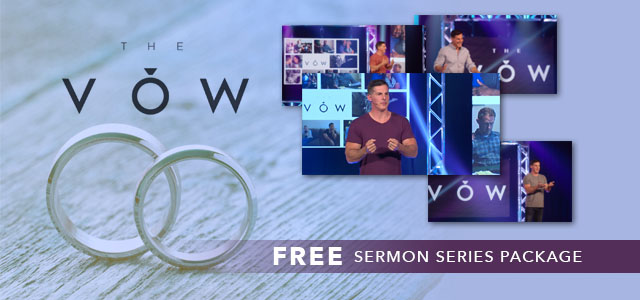 From Open Network:
Wedding vows are more than a declaration of love—they hold the keys to a strong, lasting marriage. Whether you hope to get married someday or you've already tied the knot, discover what The Vow can mean for the future.
This four-week marriage series from Pastor Craig Groeschel walks attenders through four vows they can make to build stronger marriages: the vows of priority, pursuit, partnership and purity.
Find message videos, notes, promotional graphics and more below for free to use in your church.
Resource provided by Open Network

Download Instructions: To download this resource click the download link under the image.