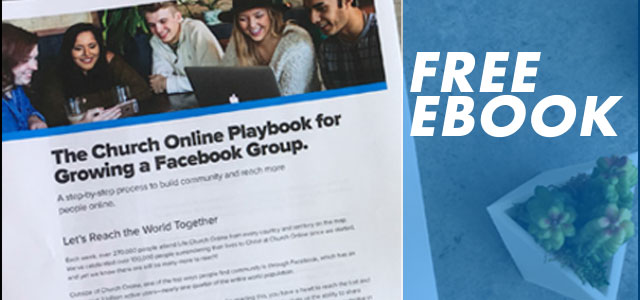 Free eBook: "Church Online Playbook: Leveraging Facebook Groups"
One of the most effective ways church plants can reach people for Christ is through social media. Facebook Groups can be a powerful way to connect with a larger audience and build community.
Open Network writes this about the Church Online Playbook: "Facebook has over 2 billion active users—nearly one quarter of the entire world population. A quarter of the population that we're called to reach for Jesus. We believe this is more than an opportunity—it's a responsibility to help people find Christ-centered community. We created the Playbook for our Church Online volunteer team at Life.Church, and soon realized it would be helpful for other ministries with a heart to connect people online."
Resource provided by Open Network 
Download Instructions: Follow the instructions at the Open Network site.