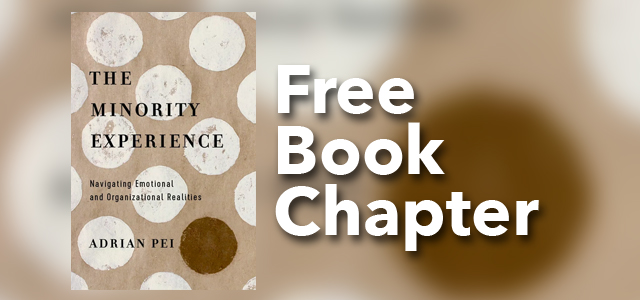 Free Book Chapter: "The Minority Experience" by Adrian Pei
As the Church becomes more diverse, it is vital for church planters and leaders to understand how to engage, lead, love and serve people from different cultural and ethnic backgrounds.
The Minority Experience by Adrian Pei is a valuable resource for those called to lead. "If you're a cultural minority working in a majority culture organization, or if you're a majority culture supervisor of people from other backgrounds, learn the dynamics at work. And be encouraged that you can help make things better so that all can flourish."
Click on the "Get Download Now' link below to download a free chapter from Pei's book and receive a discount off the book (available until August 31, 2018).
Resource provided by Adrian Pei 
Download Instructions: Follow the directions listed at the download site.