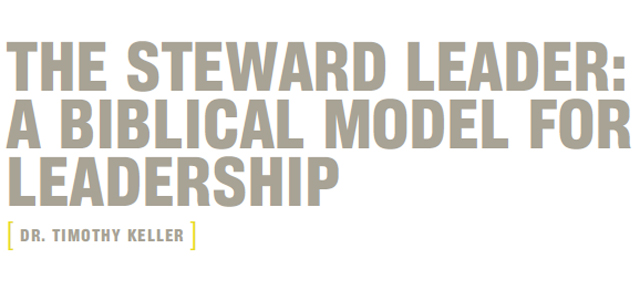 Free eBook
*The eBook offer for Beyond Duct Tape by Shari Thomas & Tami Resch has expired. We apologize for the inconvenience. In its place, we offer another free eBook from Tim Keller and Redeemer Church: The Steward Leader.
From Redeemer, "The Bible offers a model of leadership based on service, viewing ourselves as servants of Jesus Christ and stewards of what we have been given. Through unconditional relationships with God and our brothers in Christ, we learn how to love and minister effectively, and how to wisely utilize our gifts."
The download page also includes a link to a free audio download.
Resource provided by Redeemer Presbyterian Church
Download Instructions: To download this resource, log into your free Redeemer City to City account. Once you've logged in, you can download this resource.