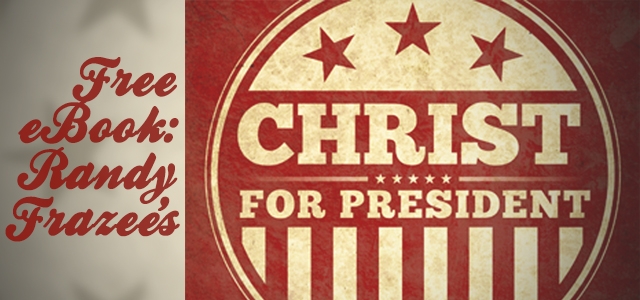 Download this free eBook from the Exponential Resource Series, Christ for President, by Randy Frazee.
From Exponential, "This book will look at four key foundational concepts, one per chapter, from the teaching of Jesus and show how the early Christians of the first 350 years implemented these ideas that resulted in Christianity reaching 56.5 percent of the world population."
Resource provided by Exponential
Download Instructions: To download this resource, click on the blue "Add" button next to the format of your choice. Click on the red "Checkout" button, then log into your free Exponential account to complete your download.