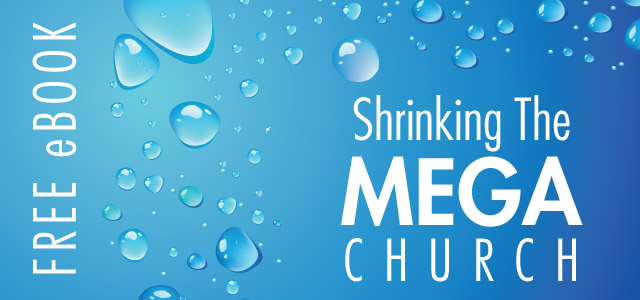 Download this free eBook, Shrinking the Megachurch, by Wayne Cordeiro and share it with your leadership team.
From Exponential: "Shrinking the Megachurch is an autobiographical journey that led New Hope to where they are today, 134 churches later. In this free resource, Cordeiro shares lessons and lesions, signposts and stretch marks, of the leadership decision that God has honored. More than 5,000 people have gone on to populate the 24 church plants in one city alone. And God is not done yet. Learn from the indispensable leadership decisions Cordeiro made early on to shrink the megachurch."
Resource provided by Exponential 
Download Instructions: Follow the directions posted on the Exponential site to download this free resource.