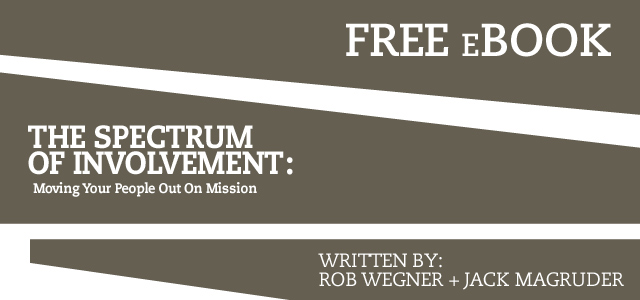 Download this eBook from the Exponential Resource Series, The Spectrum of Involvement: Moving Your People Out On Mission, by Wegner and Magruder.
From Exponential, "In this eBook, through the story of Granger Community Church, you'll discover practical help in mobilizing people toward mission in incremental steps. People need a series of steps into deeper engagement with mission."
Resource provided by Exponential
Download Instructions: To download this resource, click on the blue "Add" button next to the format of your choice. Click on the red "Checkout" button, then log into your free Exponential account to complete your download.