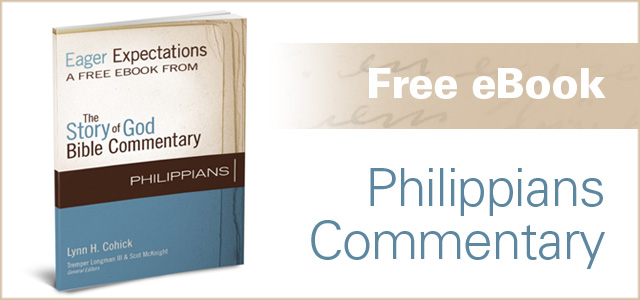 Download this free eBook commentary on the book of Philippians by Lynn H. Cohick to help guide your sermon or lesson preparation.
Topics covered in this eBook include:
Discover the source of Paul's hope and confidence.
Find encouragement to face your own struggles, and courage to run the race.
Grow in unity—and in joy—with your church and fellow Christians.
Escape the trap of comparing yourself to others.
Live faithfully and creatively in what God calls you to do.
Resource provided by Zondervan Academic
Download Instructions: To download this resource, enter your email address in the field provided and click on the yellow "Get the Free eBook" button. From Zondervan Academic: "Sign up to receive the FREE eBook & newsletter from Zondervan Academic. You can unsubscribe anytime."