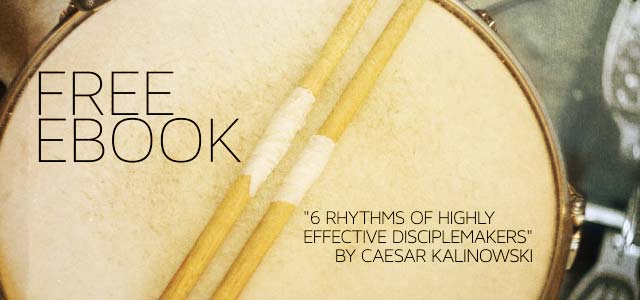 Download and share this free eBooklet with your leadership team, 6 Rhythms of Highly Effective Disciplemakers by Caesar Kalinowski.
From VSG: "In this eBook, Caesar Kalinowski highlights the six rhythms of highly effective diciplemakers. He suggests that we need move from additional to intentional. This eBook provides that pathway forward."
Resource provided by Verge Network
Download Instructions: To download this resource, create a free Verge Network membership or log in with your username and password.