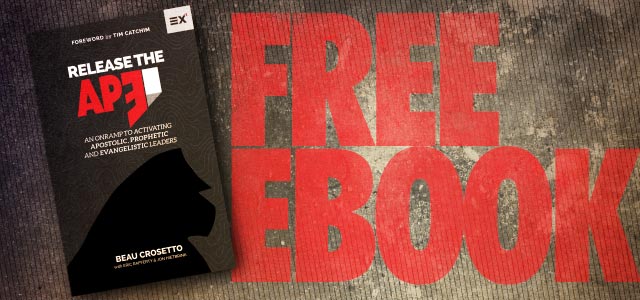 Download this free eBook from Exponential, Release the APE: An Onramp to Activating Apostolic, Prophetic and Evangelistic Leaders by Beau Crosetto with Eric Rafferty and Jon Hietbrink.
From Exponential: "Have we caged the apostolic, prophetic and evangelistic leaders in our churches? Author Beau Crosetto says we have, and in doing so we've stunted the growth of the church and our disciple-making mission. This new eBook from Crosetto offers a 101 understanding of this problem and how to practically release these leaders."
Resource provided by Exponential
Download Instructions: To download this resource, follow the onscreen directions from the download site.