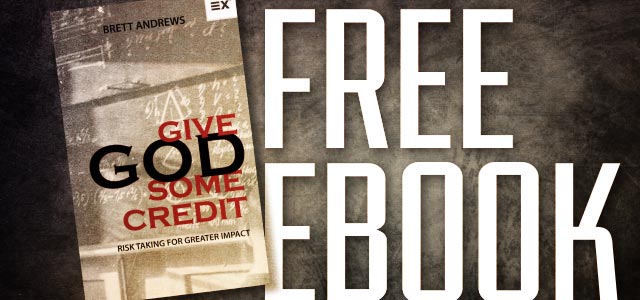 Download this free eBook from church planting pioneer Brett Andrews, Give God Some Credit: Risk Taking for Greater Impact.
From Exponential: "Andrews candidly shares the story of this unimaginable impact, including the struggles, frustrations, worries and complaints. The New Life story offers huge and poignant reminders to planters that even though we can't see God working in our lives and ministry, He is indeed "working upstream." When New Life committed to being a Matthew 25, talents-risking, church-planting church, God multiplied the church's impact."
Resource provided by Exponential

Download Instructions: Follow the on-screen directions at the download site to download this resource.