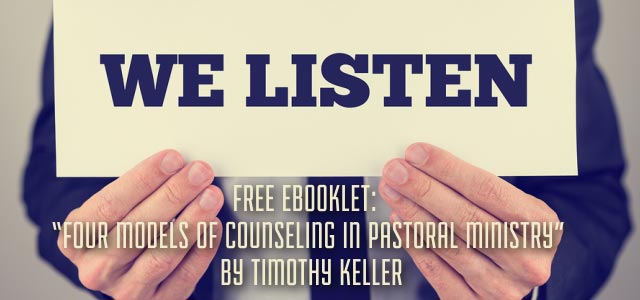 Download this free eBook by Timothy Keller and share it with your pastoral team.
From Gospel in Life: "Anyone engaged in pastoral ministry today is faced with various frameworks for counseling. This article identifies four main spheres of counseling, the similarities and differences between them, and how one can carefully engage biblical principles in modern-day counseling."
Resource provided by Gospel in Life
Download Instructions: Follow the on-screen directions at the download site.