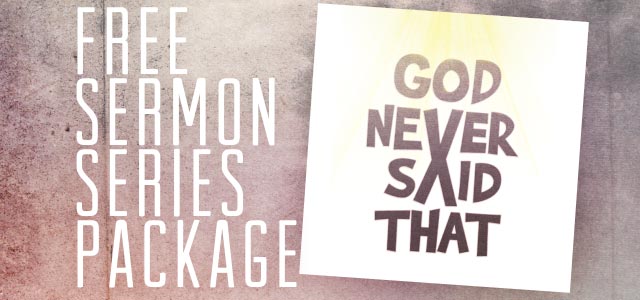 From Open.Church, "We love offering little nuggets of advice, support, or sympathy. They come in handy when we want people to feel better. But what if the guidance you're giving or receiving just isn't true? What if God Never Said That?"
This sermon series package includes:
Series artwork
Countdown video
Social media graphics
Bulletin outlines
Message videos
Preaching outlines and transcripts
Talk It Over PDFs
Resource provided by Open.Church

Download Instructions: Follow the on-screen directions at the download site.