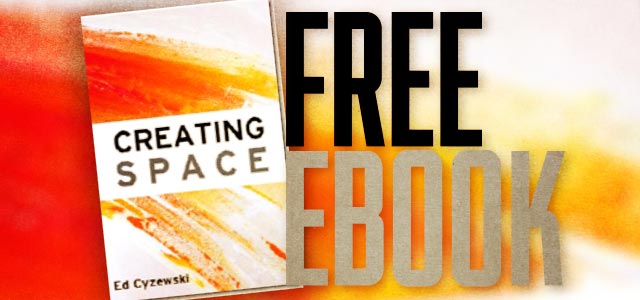 Whether you preach, lead worship or manage teams, church ministry is a creative endeavor. Share this free eBook with your leadership team, or anyone in your church who wants to develop their God-given creativity.
From NoiseTrade, "Creativity is a gift everyone has been given to share, but doubt, discouragement, and distractions hinder the ability of many to pursue their creative passions. This brief manifesto on creativity is for everyone. Whether you doodle, sing in the shower, knit scarves, or scribble poems, Creating Space will encourage you to make space in your life in order to fulfill your creative calling, using your gifts to their fullest extent."
Resource provided by NoiseTrade

Download Instructions: Follow the on-screen directions at the download site.